Unmatched Experience Improving Your Operational Processes with Cincinnati Industrial Machinery
Cincinnati Industrial Machinery has been a leading industrial machinery manufacturer specializing in high-quality industrial washers and ovens for over 80 years. Our unmatched wealth of expertise and customer focus allows us to continually innovate and create new and improved cleaning, drying, curing, or finishing machinery that best meet the evolving needs of or customers in various industries. Whether it is the design of our machines or structure of our teams, we are focused on delivering the goods and services that allow our customers to efficiently produce the highest-quality products with the least amount of downtime.
Did you know CIM Battery Can Washers clean thousands of batteries per minute?
       Discover Purpose-Driven Innovation with Us:
We have a passion for innovation that serves a purpose, which has been our focus since our inception.

Our mission is to empower our customers with the right tools and processes to reduce plant downtime and accelerate product launches to market.
As industry pioneers in food and beverage packaging, we are proud to have created the famous "Cincinnati Washer," a two-piece can washer that has revolutionized the industry.
Our purpose-driven innovation delivers cutting-edge products and processes across diverse industries, including EV batteries, commercial kitchens, and food & beverage cans.
      Experience Faster Lead Times with Our In-House
      Manufacturing:
At our company, we prioritize quick turnaround times to help our customers get their products to market faster.

Our pride in our in-house manufacturing process is justified, as it allows us to maintain control over our supply chain and ensure consistent quality across all products.
By avoiding outsourcing, we maintain control over every aspect of production, ensuring our equipment meets the highest standards of quality and durability.
Our commitment to in-house manufacturing earns our customers' trust for reliable, top-performing commercial and industrial products.

     Accelerate Your Production with Full Factory Run-Offs:
Our in-house manufacturing process is a source of pride for us, as every major component is manufactured and assembled under one roof.

We conduct full factory run-offs of our products before shipment, guaranteeing our customers of our superior quality standards and reducing installation time.
By maintaining control over the manufacturing process, we can provide our customers with top-quality equipment that is tailored to their unique industrial needs.
Our customers benefit from quicker installation times, superior quality control, and reliable equipment that helps them get their products to market quickly and efficiently.
With our full factory run-offs, you can be confident that our equipment meets the highest quality standards and is ready to perform to your expectations.
    Maximize Production Efficiency with Comprehensive
    Turn-Key Solutions:
Our sister division,

Armor Aftermarket

, offers an extensive range of services, including tear-outs, reassembly, installation, parts, repair, construction, and rebuild services.
We offer a comprehensive range of turn-key solutions minimizes lead time and downtime, allowing customers to focus on core business operations.
Our experienced and efficient equipment installations, maintenance, and repair services help reduce downtime, ensuring our customers' production lines run smoothly.
We also proactively sell spare and replacement parts, ensuring that our customers have everything they need to keep their equipment functioning at optimal levels.
Our seamless process minimizes disruptions and maximizes production efficiency for our customers, with the highest level of service and support.
Leading the can washing industry since 1965, a pioneer in two-piece aluminum and steel can processing technology
Industry-proven long term reliability with hundreds of machines still in operation with high uptime performance after more than 40 years of production
No subcontract manufacturing. All washers, washcoaters, IBOs, pin ovens, Alvey washers, and paint finishing systems are built by Cincinnati personnel
Operations in the USA and Asia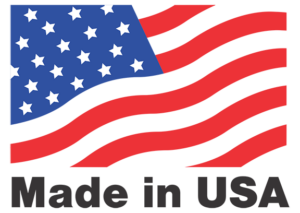 Fastest can size changeover time with patented Automatic Quick Adjust System
(Patents:  US 10,702,900 & US 11,161,159)
A comprehensive quality control run-off test is conducted at our plant prior to shipment

All equipment completely assembled to an operating condition under one roof
Full run-off with all pumps, blowers, burners, and motors tested and operated (minus chemistry in washers)
Shortest time to production with onsite reassembly and commissioning completed in less than two weeks for the largest of jobs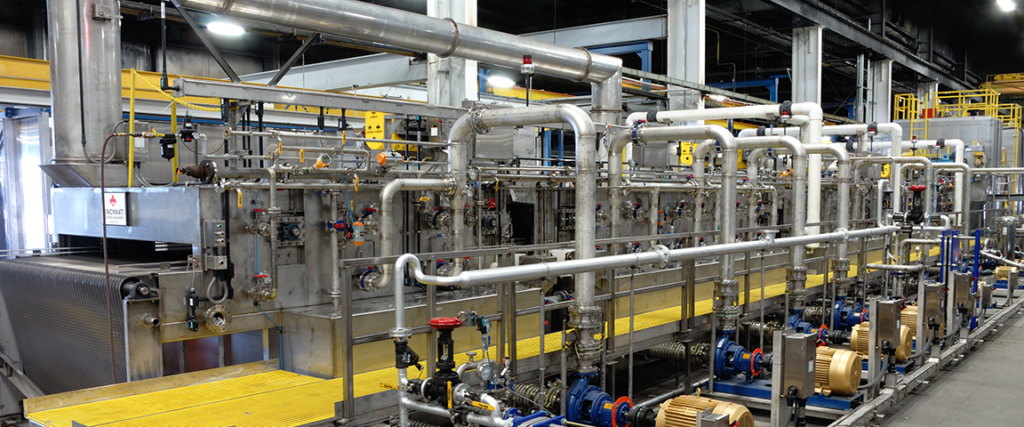 Over 80 Years of Delivering Innovative and Reliable Cleaning, Drying, Curing, and Finishing Solutions
Contact us today to learn more about our range of products and how we can help you improve your production processes and reduce downtime.
Operations in 
the US & Asia
315,000 square-foot Ohio production facility