Decades of experience designing and building machinery for a variety of industrial cleaning applications
Cincinnati Industrial Machinery manufactures a variety of industrial washers for many different applications and industries. We have decades of experience designing and building quality industrial washers for a variety of industries and very specific applications. Our team of engineers is on the leading edge of energy and water-saving designs for our customers. We manufacture our equipment in an ISO 9001:2015 registered facility to provide the highest quality product.
Please select a washer to view additional information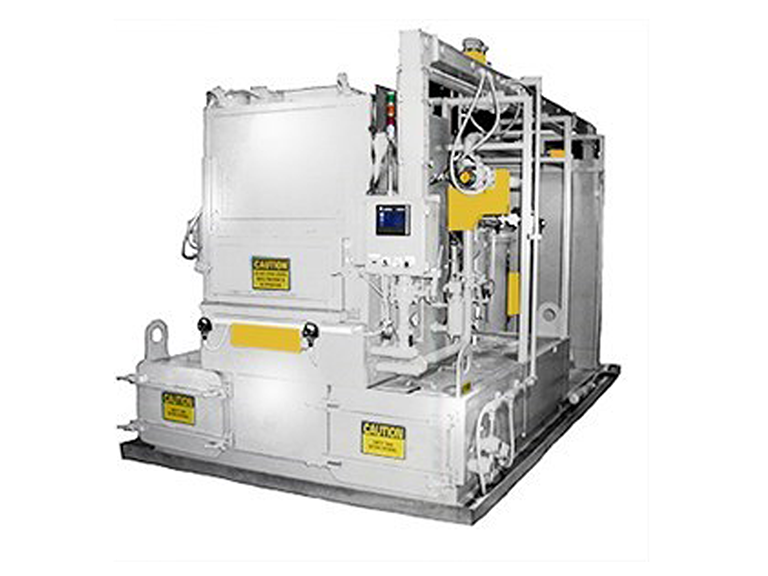 Economical solution for batch washing of medium to large size parts. Cabinet washers are frequently used in the automotive industry for washing compressors, motors, engine blocks, and transmissions, but can be used to wash other parts for various industries.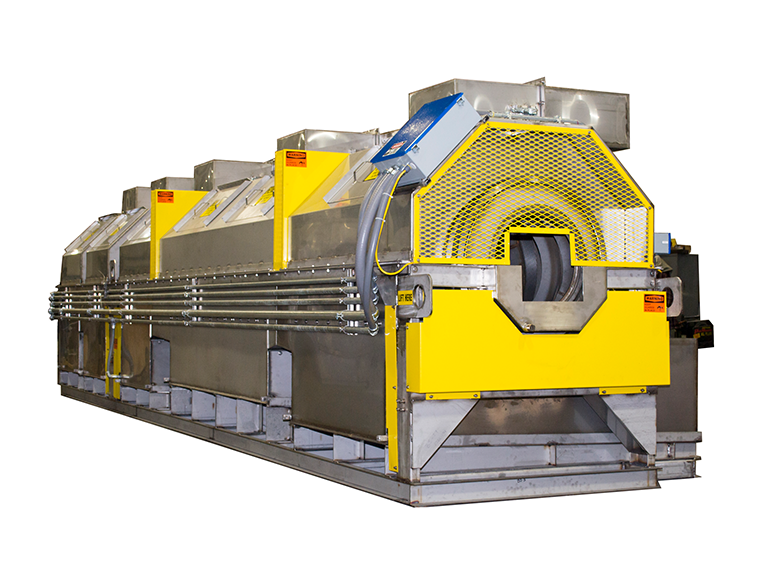 Permits batch or continuous processing of a variety of parts at medium to high production rates. Drum washers are commonly used in the munitions, automotive, and coating industries to wash shell casings, fittings, bearings, and metal chips, but can wash a variety of parts for many different industries.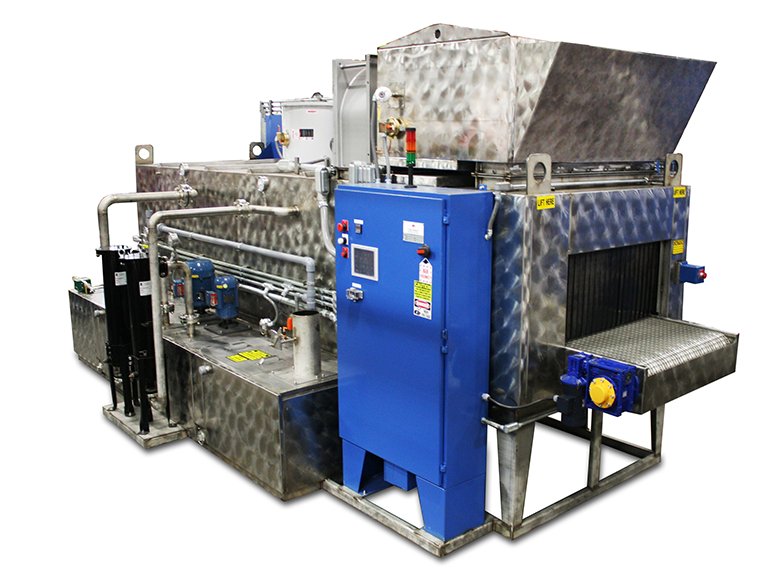 Ideally suited for processing a large variety of parts that are manually or automatically loaded and unloaded.  Industrial belt washers are frequently used in the automotive and powder coating industries for washing piston heads, brake pads, brake calipers, gas cylinders, compressor coils, aluminum extruded parts, pre-treat systems, and dunnage. They are an excellent choice for a variety of manufactured parts and various industries.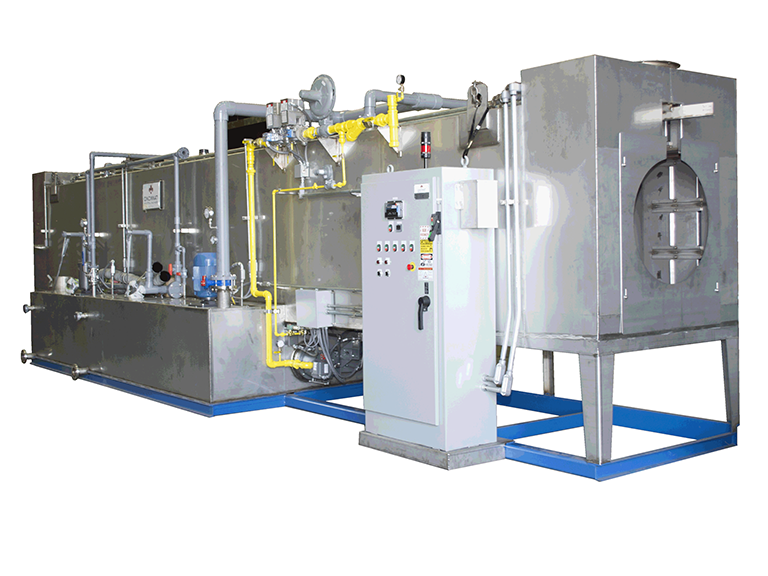 Solution for automated paint line operations requiring pretreatment or phosphating. The monorail industrial washer is frequently seen in the powder coating, conversion coating, and automotive industries, but is an extremely versatile manufactured washer that works well in a variety of industries.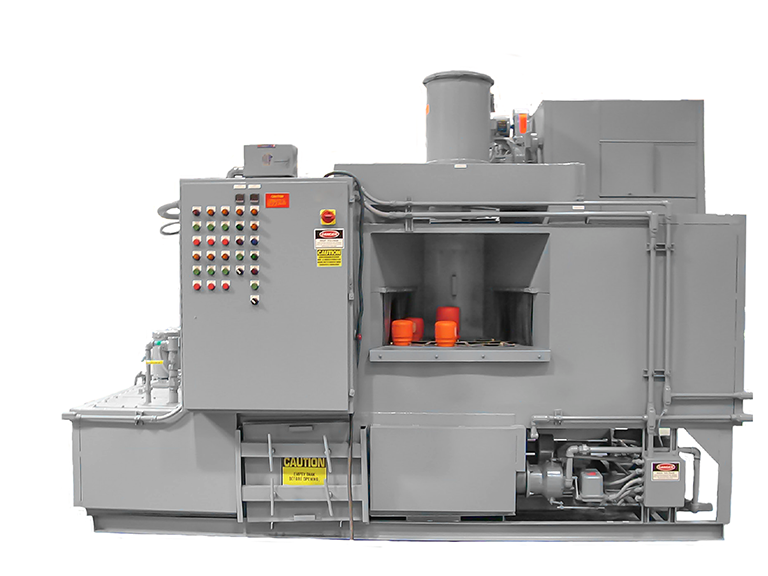 Designed to process a variety of parts, arranged with fixed part mounts, or randomly loaded parts or baskets. Turntable washers are common in the automotive and remanufacturing industries for cell washing but can be used in other industries for various applications.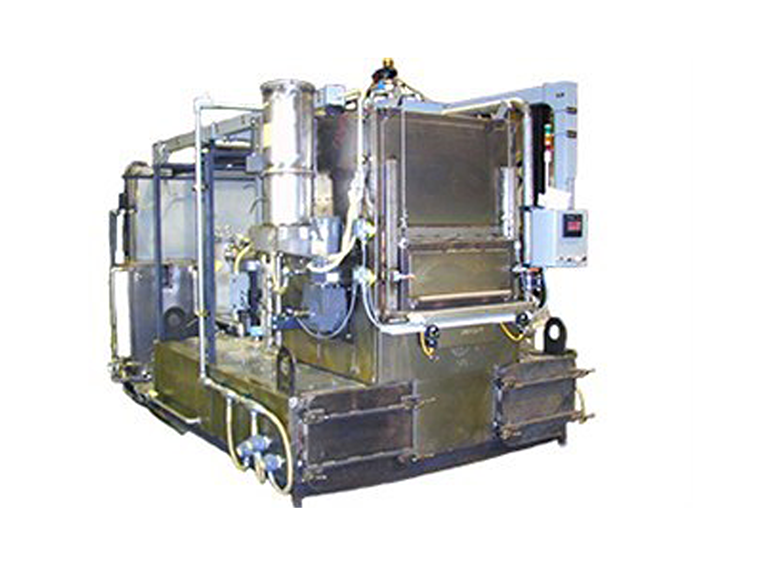 Utilizes pump turbulation, spray impingement, and rotating immersion agitating in the cleaning process. Rotary basket washers are a popular choice for the automotive, machine hardware, and precision manufacturing industries to wash threaded parts, fittings, screws, bearings, and other complex-shaped parts.
The Cincinnati Industrial Machinery Advantage
Industry proven long term reliability with hundreds of machines still in operation with high uptime performance after more than 40 years of production
A large customer base of industrial machinery installed worldwide
Complete lines of industrial washers, industrial ovens, and finishing systems