Over 80 Years of Experience in Delivering Turn-Key Finishing System Solutions
Looking for industry-leading turn-key solutions for your finishing system needs? Look no further than Cincinnati Industrial Machinery, with over 80 years of experience in the field. We design, engineer, manufacture, integrate and install finishing systems to coat any type of product. Our comprehensive services cover everything from material handling, pretreatment, spray application, coating application, curing, and drying.
We are a Full Service Provider of Purpose-Built Finishing Systems, Tailored to Your Needs:
Our experienced technical team is with you every step of the way, helping with the design, layout, and equipment specifications to optimize the finishing system for your unique process and workflow. We provide customized conveyor layout and timing, as well as right-sizing and timing of the part preparation washers, dry-off ovens, and curing ovens. With Cincinnati Industrial Machinery, you can trust that you'll receive a personalized solution that perfectly meets your specific needs.
As the Manufacturer, We Deliver Cincinnati Quality Washers and Ovens:
At Cincinnati Industrial Machinery, we take pride in our purpose-built washers that are designed to meet the unique needs of each project. Our efficient cleaning process ensures that your parts are thoroughly prepared for the finishing process, while our dry-off ovens effectively remove any remaining moisture, ensuring your parts are ready for coating. Our cure ovens provide precise temperature and humidity control to ensure that your parts are properly cured for maximum durability and longevity.
We Get You to Production Faster:
Our finishing systems are built to last, with high-quality materials and expert craftsmanship at our Midwest factory. And once your system is built, our highly skilled Aftermarket team is available to provide startup, full installs, parts sales, maintenance services, and rebuilds to minimize downtime and maximize productivity. At Cincinnati Industrial Machinery, we are committed to providing our customers with the highest level of service and support to ensure their success.
Choose Cincinnati Industrial Machinery for all your finishing system needs and experience the difference that over 80 years of experience and expertise can make. Contact us today to learn more.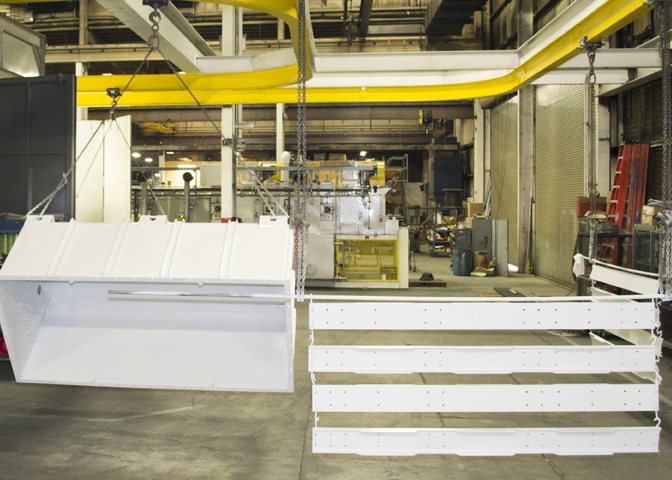 • Fully integrated turn-key systems designed for your industrial application
• Overhead monorail, enclosed track, and conveyor systems
• Systems can be integrated into existing finishing system or built for use with new equipment
• High-quality components and craftsmanship
• Multiple material handling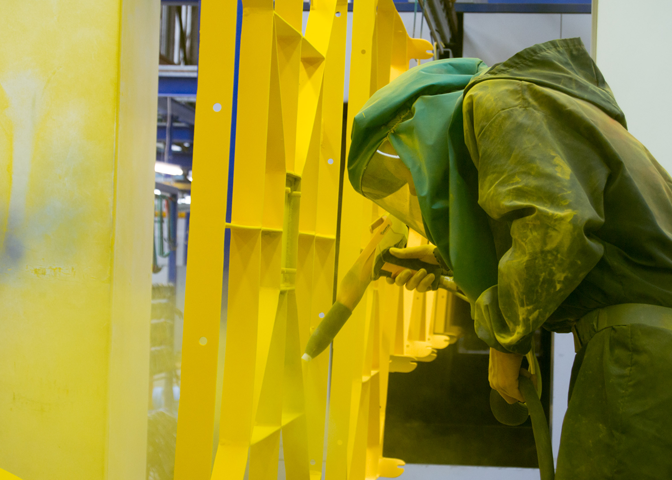 • High-quality finishing system for a more durable finish than liquid paints
• Systems include manual, automatic unit, small-batch, or automated conveyor
• Environmentally friendly finishing option with no solvents involved, creating a virtually pollution-free application
• Provides an even coating with minimal waste and maximum efficiency
• CIM takes into consideration factors such as durability, noise, efficiency, lighting, and cost when designing a system
The Cincinnati Industrial Machinery Advantage
Industry proven long term reliability with hundreds of machines still in operation with high uptime performance after more than 40 years of production
A large customer base of industrial machinery installed worldwide
Complete lines of industrial washers, industrial ovens, and finishing systems