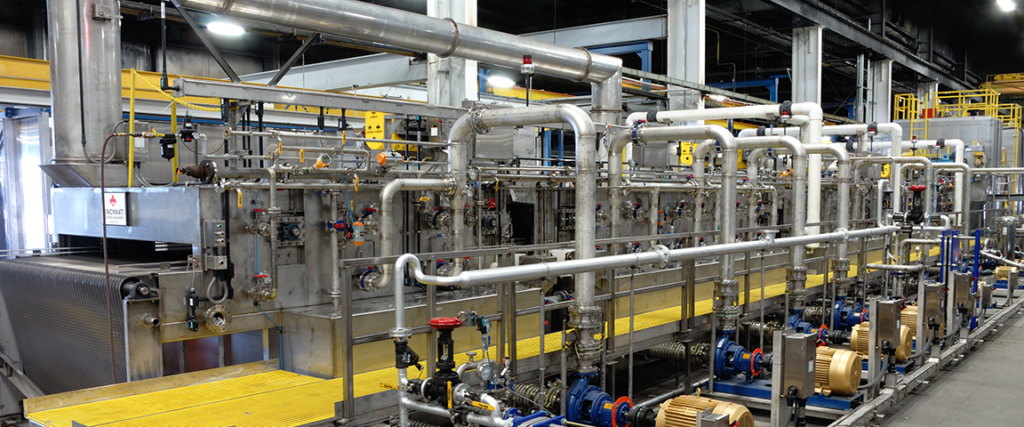 Specialized Washers and Dryers for Manufacturing Battery Cans
With battery demand well-outpacing supply and battery sizing changing on the fly, battery can manufacturers need high output and versatile production equipment. Cincinnati Industrial Machinery battery can washers clean thousands of battery cans per minute with automatic quick adjust to accommodate various shapes and sizes.
TRUSTED PROVIDER OF SPECIALIZED WASHERS ACROSS THE GLOBE FOR NUMEROUS INDUSTRIES:
Industry-proven long-term reliability with hundreds of machines still in operation with high uptime performance, some with more than 40 years of production
Decades of experience designing and building machinery for a variety of industrial cleaning applications
 A large customer base of machines installed worldwide, including several leading battery manufacturers
Complete lines of industrial washers, industrial ovens, and finishing systems
We provide comprehensive support from engineering to installation. At build completion, we conduct a customer run-off, giving confidence that the equipment is running smoothly before shipment.
Our superior aftermarket team provides installation, startup, and training services, helping to get production up and running fast!