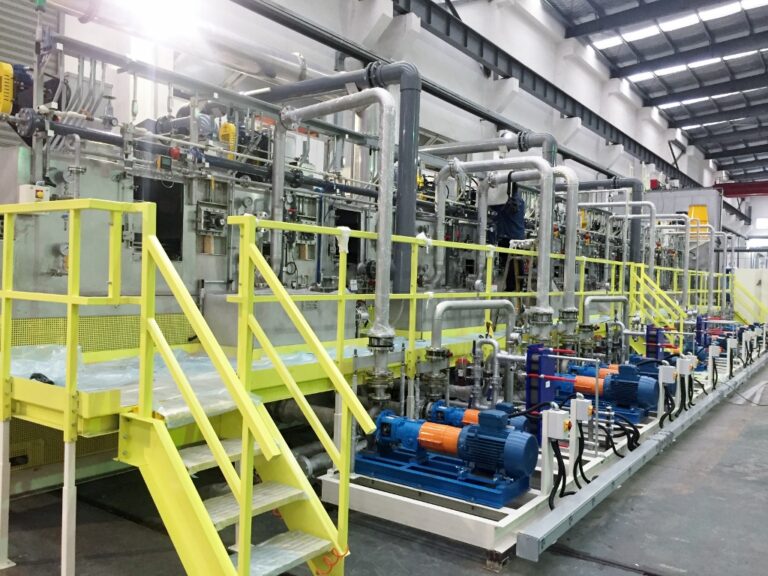 Customer: HanaCans, Vietnam
Overcoming Logistical Challenges and Tight Timelines to Meet Customer Needs
PROBLEM
Hanacans expected to take delivery of its new Cincinnati Industrial Machinery can washer for its planned grand opening of its new beverage can plant in Vietnam. However, during shipment, the first two sections of the can washer fell off the container ship and were lost at sea. Hanacans was in urgent need of replacing the can washer sections to ensure its grand opening could proceed as planned in eight weeks time. The challenge was to quickly build replacement can washer stages to Vietnam without sacrificing quality, despite the logistical challenges and tight timeline.

SOLUTION
Members of the Cincinnati Industrial Machinery team sacrificed their holiday with their familie to be onsite in Vietnam on Christmas Day with only 24 hours notice. Instead of saying that they couldn't deliver two new sections in such a short time, the Cincinnati team took the challenge head on. With a great sense of urgency and determination, the team immediately got to work on building two new sections at an accelerated pace, working faster than ever before, without sacrifcing quality. The Cincinnati Industrial Machinery team was able to deliver two new sections in a record two months, and Hanacans only had to delay its grand opening by just two weeks.
FEATURED PRODUCT
1800 CPM (211 Can) Cincinnati Washer/Dryer: Cincinnati Industrial Machinery washers and dryoff ovens are built to the needs of the customer, accomdating the widest range of can sizes and production volumes.
Contact us today, to learn more about how Cincinnati Industrial Machinery can deliver innovative solutions and exceptional customer service for your industrial machinery needs.