Customer: Molson Coors, Golden, Colorado
The Original Two-Piece Can Washer and Dryoff Oven
In 1959, the Adolph Coors Company in Golden, Colorado introduced the first, now ubiquitous, two-piece aluminum beverage can. The new aluminum two-piece manufacturing process required a high-volume industrial washer that could effectively remove oil, lubricants, and metal fines. However, before high volumes of beers could hit the shelves, a two-piece can washer and dryoff oven needed to be invented.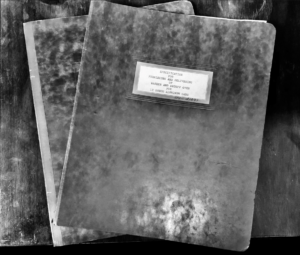 In 1963, Cincinnati Industrial Machinery (then Cincinnati Cleaning & Finishing Machinery Co.) made modifications to an industrial conveyor washer to deliver the world's first two-piece can washer and dryoff oven. This was an important piece in bringing the two-piece aluminum can to mass production levels. What's best is that the original two-piece can washers are still in operation at the now Molson Coors plant in Golden, Colorado, meaning that Cincinnati Industrial Machinery has helped in the process of delivering billions of cans of beers to consumers for nearly six decades.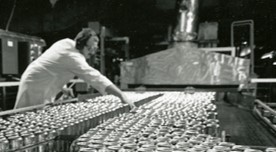 Cincinnati Two-Piece Can Washer: The Cincinnati Industrial Machinery two-piece can washer and dryoff oven was the world's first, which is one reason why many to this day call it a "Cincinnati Washer."
Contact us today, to learn more about how Cincinnati Industrial Machinery can deliver innovative solutions and exceptional customer service for your industrial machinery needs.